Second Place winners for their 4-H Exhibit at the National Peanut Festival in Dothan Al.

Madalyn (age 14 / 8th Grade) and Zane (age 9 / 4th Grade) are members of 4-H in Dothan Al. This year they are members of the Houston County 4-H Committee Club. This month (11/2015) as a project they volunteered to take on an ambitious project. They decorated an exhibit at the National Peanut Festival in Dothan, Al.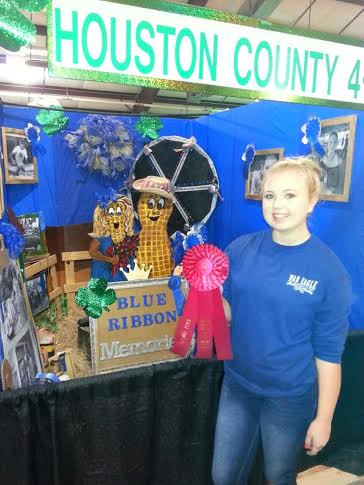 Madalyn and Zane worked together (with the help of their Agent and Mom) to decorate the exhibit with the theme "Blue Ribbon Memories". The exhibit placed 2nd. The experience was a wonderful tool to teach: confidence, organizational skills, craftsmanship, leadership skills, and VERY IMPORTANT = How to productively manage, organize, and optimize multiple ideas within a working group.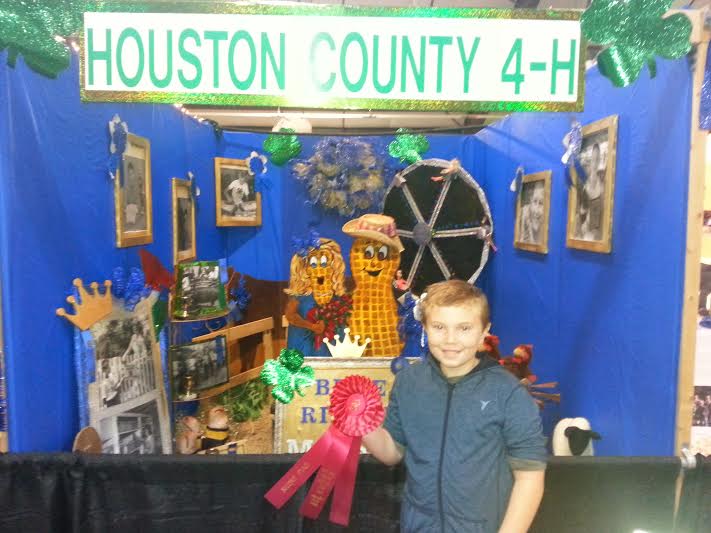 4-H is a wonderful resource for your home educated student to get involved in the community and be more socially involved in a well-organized, productive, wholesome environment.
The paybacks from being actively involved in 4-H can last a lifetime. It truly can give them what the pledge suggests and a lot MORE. 4-H is the nation's largest positive youth development and mentoring organization…it well worth your time to learn more!
http://www.4-h.org